Brecon Beacons Accommodation
Famed for its beautiful countryside complete with quaint towns/villages, Welsh castles, and rolling hills, it's small wonder that the Brecon Beacons is considered one of the best places in the UK for a holiday. Based on the edge of Llandeilo, both our holiday cottage and B&B are perfectly placed to take advantage of all there is to see and do on the western side of the National Park.
Tregib Mill Holiday Cottage – Sleeps 5
Tucked away on the edge of Llandeilo, this self-catering cottage is just a short walk from the National Trust's Dinefwr Park and the town of Llandeilo.
The cottage has disabled access and is a lovely spot from which to explore West Wales.
 Disabled Access
 Pet Friendly
 Pub Nearby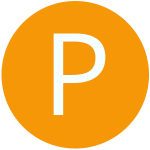 Off-street Parking
 Shop Nearby
Our Cancellation Policy
Any booking cancelled before 24 hours prior to the first date of the stay will be fully re-funded. Any booking cancelled within 24 hours of the stay will be fully charged. In the event of a no show or booking reduction (after arrival date) the full cost of the booking is charged. If you have any questions about our refund policy, please get in touch on: 07872823366

Melin Tregib B&B
This boutique B&B offers fantastic views of Llandeilo and is a great base for walking in the Brecon Beacons. We're currently offering continental breakfast in your room, with yoghourt and orange in your own fridge just to keep you extra safe.
And one of our self-contained double ensuite rooms is equipped with its own mini kitchen, with access to the garden.
Our downstairs ensuite room is self-contained and has its own access. It is light and opens onto the garden. It's equipped with a mini IKEA kitchen – a small sink, fridge and hob, as well as a kettle and toaster. Wifi and a TV complete the picture, offering some reassurance if you feel unable to mix with the rest of the household in these uncertain times.
Our Breakfast Service
Both our B&B's are still offering our breakfast service however the safety and welfare of our guests is always a priority and therefore we are currently providing continental breakfasts within each room. Each room is equipped with a fridge and necessary utensils. To find out more about our breakfast policy, get in touch on: 07872823366
 Disabled Access
 Pet Friendly
 Pub Nearby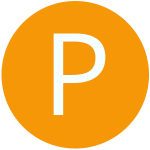 Off-street Parking
 Shop Nearby
Our Cancellation Policy
Any booking cancelled before 7 days prior to the first date of the stay will be fully re-funded. Any booking cancelled within 7 days of the stay will be fully charged. In the event of a no show or booking reduction (after arrival date) the full cost of the booking is charged. If you have any questions about our refund policy, please get in touch on: 07872823366