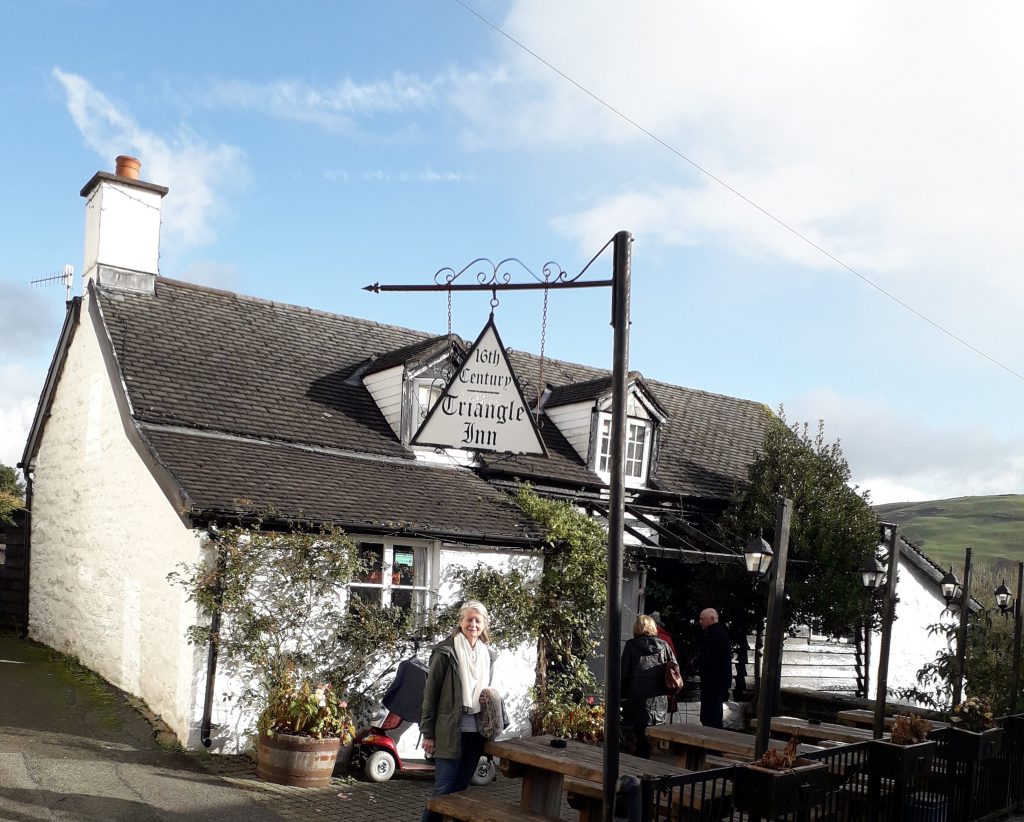 Who knew how much there is to see in the #ElanValley – spectacular views and even a Roman hill fort! The WOTGA @WalesBestGuides  AGM weekend took in a tour of the dams in the informative company of two tenant farmers, as well as land agent and tour guide Edward Perkins.
Lunch at the (16 drovers' inn, The Triangle, Cwmdauddwr, included succulent lamb from one of our host farmers, Robert Lewis @Elan_Valley Our base @MetropoleHotel Llandrindod Wells has been upgraded  and offers (21 century comfort, fine food and spa facilities, while still retaining its Victorian charm, as well as its signature 100 year old Wisteria.
The weekend also took in a visit to the @royalwelsh Showground in Builth Wells. And, Oyez Oyez, the Llandrindod Wells Town Crier, Jan Swindale, pointed out the Emporium and the architecture that underpinned the spa's reputation.
Thanks to WOTGA chair, Fiona Peel, and her committee for giving us all a better insight into all that Mid Wales has to offer our visitors.
Well worth a visit @TakeMeToWales